Le Griddle
Le Griddle is the perfect premium product to complete your outdoor kitchen. Unique in the world with its patented Dual Plate System & Lifetime warranty, Le Griddle is the greatest innovation in outdoor grilling since the invention of the BBQ. Using technology from the aircraft industry, the combination of stainless steel 304 and cast iron prevents discoloration, good as new after each clean, the only efficient solution for a perfect grilling experience. Le Griddle ensures excellence & high performance for all your outdoor cooking needs.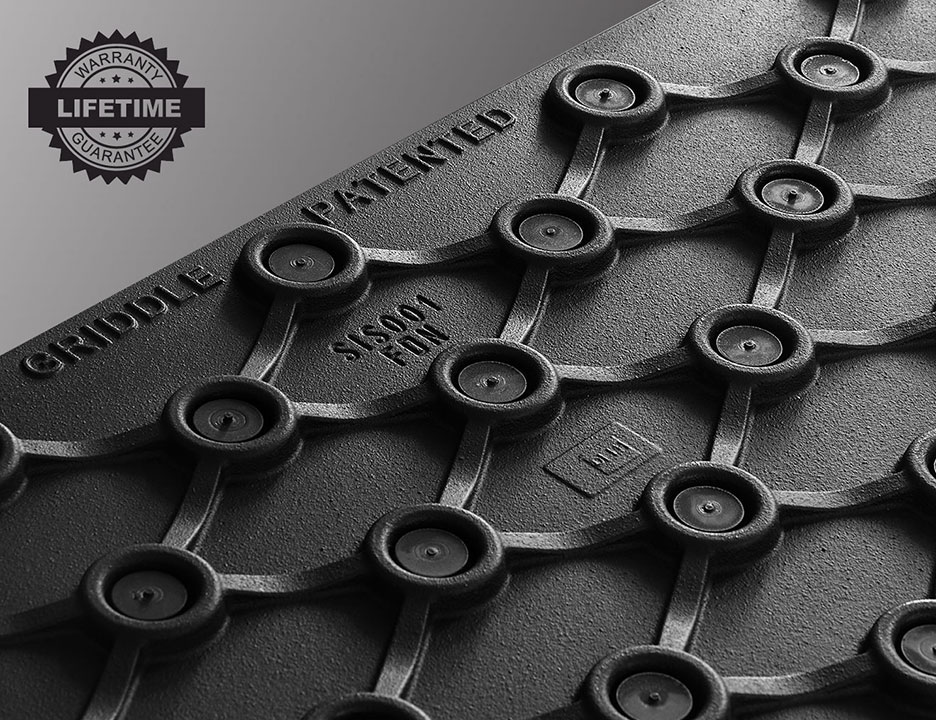 Le Griddle
Le Griddle is designed and manufactured in France, the country of luxury & gastronomy.
Using high tech manufacturing from the aircraft industry, our product is the top of range in outdoor cooking equipment. The whole product is made solely from stainless steel 304 and has a lifetime warranty ensuring many convivial cooking experiences year after year. Le Griddle is approved by French chefs while being optimized for the ultimate American outdoor cooking area.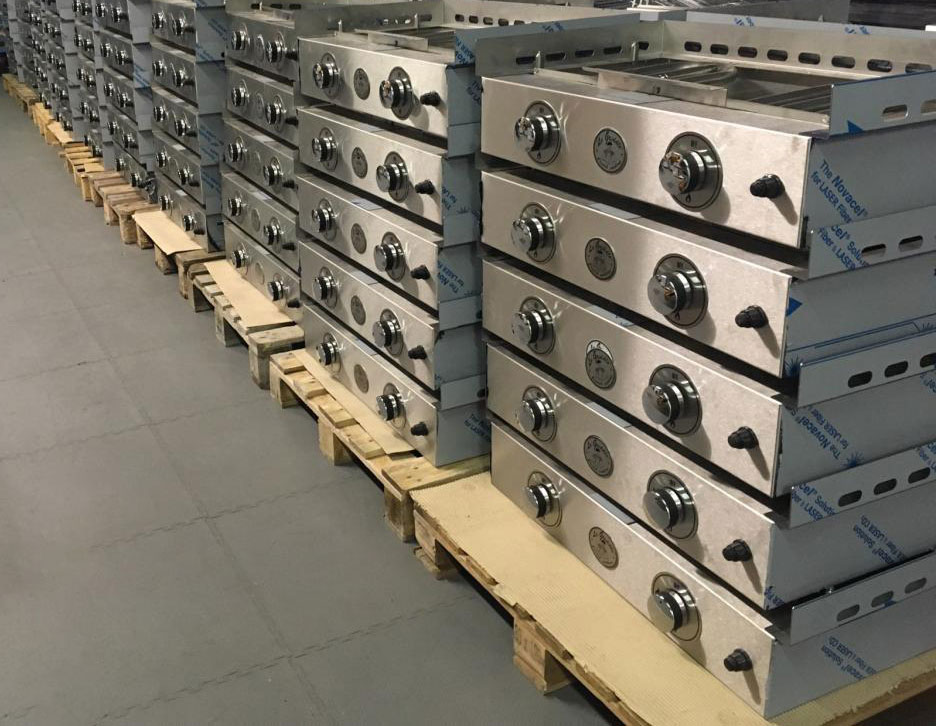 Le Griddle
THE GREATEST INNOVATION IN OUTDOOR GRILLING SINCE THE INVENTION OF THE BBQ!
Complete your outdoor kitchen with the most versatile griddle ever made & share new convivial cooking experiences with family & friends. Perfect for any meal, cook mouth-watering dinners, lunches & even breakfasts. Foods are seared & cooked in their own juices, guarantying tastier and juicier meals over and over again.
Le Griddle

UNIQUE IN THE WORLD : CAST IRON AND STAINLESS STEEL COOKING SURFACE 100% EFFICIENT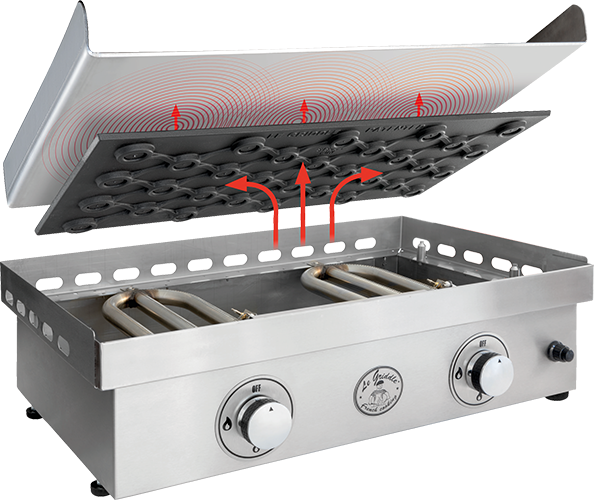 PERFECT DISTRIBUTION
OF HEAT
1/2 INCH THICK
CAST IRON HEATER
EXCLUSIVE HEAT
CONTROL DESIGN
Le Griddle
Efficient & easy cleaning in 3 minutes with ice cubes & a scotch bright pad. Made from stainless steel 304, Le Griddle is good as new after every clean with no chemical products. No hassle & no worries, the large removable grease tray prevents overflow during cooking & cleaning.